Privacy Statement
SigningsHotline.com has created this privacy statement in order to demonstrate our firm commitment to privacy. The following discloses our information gathering and dissemination practices for this Web site
Use of Cookies
Our SigningsHotline DeLuxe and SigningsHotline.com Bulletin Board system relies on "perishable" cookies. On the Bulletin Board they are used to help users to see what threads have new posts since the their last visit to the Bulletin Board. For SigningsHotline DeLuxe, they allow the user to have an "invisible" login. The cookies for paid members of SigningsHotline DeLuxe are not permanent and will expire with the paid membership.
Third Party Advertising
SigningsHotline.com uses third-party advertising companies to serve ads when you visit our website. These companies may use information (not including your name, address, email address, or telephone number) about your visits to this and other websites in order to provide advertisements about goods and services of interest to you. If you would like more information about this practice and to know your choices about not having this information used by these companies, click here.
Statistical Data
Our servers (as most) track IP addresses and referring pages to help with site maintenance and improvements. This data is viewed only as anonymous statistics to show the busiest times of the day or week, pages with errors and how effective our advertising has been. This information is not used for any other purpose.
Personal Information collected - Mailing List
SigningsHotline.com has a 100% opt-in mailing list. The email address is all that is collected and stored. This list is used to alert the collector of prizes being offered and upcoming events and specials being offered by SigningsHotline.com paid advertisers.
Personal Information Collected - Order Forms
With the exception of credit card info, we store the information from your order form to allow us to verify sales to suppliers, to track consulting issues, or refer to a previous order to help provide some customer service. You may elect to have your information completely removed from this system by contacting us with your request.
Outside Links
This site may on occasion provide links to other sites for your convenience or additional information. These are found on our Signings Results pages, our Hobby Links page and our Bulletin Board. SigningsHotline.com is not responsible for any content or practices of these sites.
Information Correction or Removal
If you wish to correct, update or remove any information about you that may be in our records, please contact us with the details of your request.
Featured Events
Advertise here
(This spot could be yours for as low as $200! Click here!)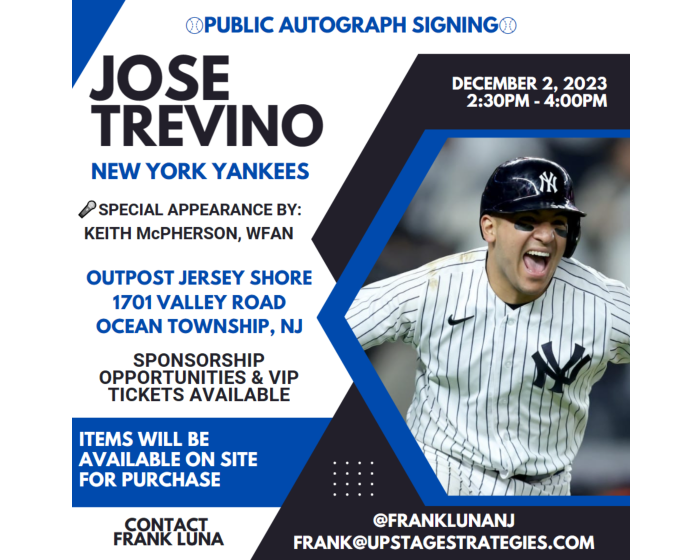 Frank Luna
/ Outpost Jersey Shore (Ocean Township, NJ) / Ending 12/2/2023
Advertise here
(This spot could be yours for as low as $100! Click here!)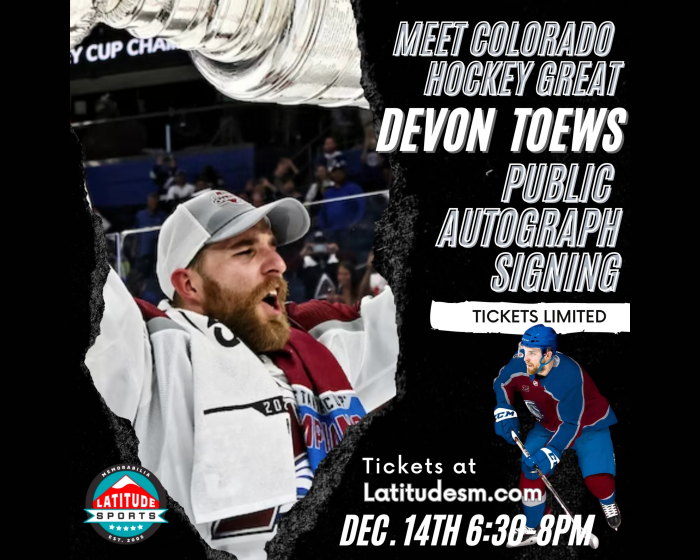 Advertise here
(This spot could be yours for as low as $50! Click here!)