Tip Rules
The large fine print
Submit a signing tip that you know about and we don't and earn points towards a 6 month SigningsHotline DeLuxe Bronze membership or extension of your current membership .
Earn 12 points and receive a 6 month
SigningsHotline DeLuxe Bronze

membership.  Already a paid SigningsHotline DeLuxe member? No problem. We will extend your current membership level by 6 months. So if you are a SigningsHotline Deluxe Gold member, we will extend your DeLuxe Gold account by 6 months.

Realistically, find us 1 tip a month and you would never have to pay for SigningsHotline DeLuxe!

We are looking for your local events, not the big promoters. We are looking for the signing at the local car dealership. Or your team's FanFest. Or the signing at the local Sprint PCS Store. Or the signing at your local team's clubhouse shop. Or the signing at the local sports bar. Or the signing at the local sports card shop. You get the point. We are looking for the local events from your local newspaper.

When you find a tip, email us at info@signingshotline.com.


---
Here are the rules:
SigningsHotline.com has final say as to what is considered a tip.
Different tips have different values. See below.
The listing must

not

be on SigningsHotline DeLuxe
The listing must

not

be in Sports Collectors Digest. We have those listings already
The listing

must

include a phone number in case we need additional information
You

must

provide the source of the tip, the website URL of the page you found it, newspaper, etc.
Except for FanFests, open practices, etc. with a large group of players, we would need the player's name
If multiple players are signing at the same event, it counts as a single tip
If the same event is going on for more than one day, it counts as a single tip
If the same promoter is having a recurring event, it is counted as one tip
Multiple tips taken from a single source count as a single tip
Although we appreciate the info, we will only give credit for the original tip, not for additions to any event
You

must

be the first person to present the tip to us with

ALL

the proper information. We will go by email times.
Sorry, this is not retroactive. Only tips going forward will count.
Sorry, promoters are not eligible.
---
The following list of promoters are on our regular weekly checklist so tips from them are not necessary
1st & Goal
4th & Goal
670 the score Chicago
830 AM
97.5 The Fanatic (Philadelphia)
Above Average Graphing
Academy Sports
After The Game
AJ Sports World
Akron Borwns Backers
All Pro Classics
American Icon Autographs
Atlanta Braves
AZ Dallas Cowboys Fan Club
B&N
Baltimore Orioles
Baseball Card Castle
Basketball HOF
Big Blue United
Bill's Sports Memorabilia
Binny's Beverage Depot
Bleed Big Blue
Book Ends
Bossa Shows
Bridges Scoreboard Restaurant
Buffalo Auto Show
Capital Sports Decor
Cardboard Promotions
Carl's Cards
Chapters Books
Chicago Auto Show
Chicago Bears
Chicago Sports Spectacular
Cincinnati Reds
Cincinnati Reds Musuem
Cincy Card Shows
Cleveland Auto Show
Cleveland Browns
Collectors Corner
Collectors' Showcase of America
CostCo
Cowboy Hoops
Crav'n Ravens
DC Sports
DC-MD-VA Sports
Detroit Tigers
DJs Sports Cards
Dr. Alex Corbin Liu
Dugoutzone

Dynasty Sports
ESPN1000
Everything Steelers
Fan Cave Sports
Fanatic U
First and Goal Sports
Fiterman Sports Group
FOD Vegas Caesars Forum
FOD Vegas Grand Canal
Frank & Sons
Frozen Pond
GB Packers
Georges Cards & Collectibles
Georgia Signings
Gibraltar Trade Shows
Great Moments Authentics
GT Sports Marketing
GTSM
Hall of Fame Sports
Harry's Dugout
Hollywood Collectibles
Hollywood Shows
Honabach & Sons
Houston Astros
Houston Texans
Ikons of OKC
JP's Sports
LA Dodgers
Leader in Sports
Lefty's Sports Cards
Legends of the Field
Legends Sports & Games
MAB Celebrity Services
Mall of America
Mill Creek Sports Cards
Millcreeksports.com
Minnesota Twins
MJR Sports Integrity
MLB All Star game
NE Picture Company
Northwest Sportscards
NY Giants
Oakland Raiders
Oakland Raiders
Ollie's Bargain Outlet
One Way 77
Palm Beach Autographs
Patriot Place
PFP Talent

Philly Auto Show
Pick n Save
Pittsburgh Autographs
Playball Ink
Poppel
Radkte Sports
Real Sports
Rise Talent Management
Rochester Red Wings
Sacramento Kings
Seattle Mariners
Seattle Seahawks
Sid's Graphs
Sinbad Sports
Somerset Patriots
Sport Card Expo
Sports Authentics
Sports Collectibles of Houston
Sports Fan Promotions
Sports Minded Unlimited
Sports Vault
Sportsworld
St Louis Cardinal Museum
St. Louis Sports Co
St. Louis Sports Collecotrs
Steiner Sports
Stockton Ports
Sure Shot
Sure Shot Promotions
TB Devil Rays
TBCA Shows
Tennessee Titans
The Official Collection
The Philadelphia Connection
Toronto Card Show
Triple Crown Sports Collectibles
TriStar Productions
TriStar Store
Triumph Books
Twin Cities Sports Collectors Club
UFC.com
VB Cards
Vin Scully is My Homeboy
VSM Sports Card Outlet
Washington Auto Show
Waukesha Sports
wbcb1490
Wisconsin Sport Collector Shows
Your Sports Memorabilia Store
Your Tailored Events
---
Tip Values:
Three Point Tips

must include the following:
Player's name
Not a minor league or college athlete
Location name and street address
Date and time
Promoter's name
Source of tip
Tip source must state there is an autograph signing session
Promoter's phone number
A promoter's email address that we currently do not have in our database. By "promoter" we mean a card shop or autograph promoter. NOT a retail chain store, car dealer or sports team, etc.
Two Point Tips

must include the following:
Player's name
Not a minor league or college athlete
Location name and street address
Date and time
Promoter's name
Source of tip
Tip source must state there is an autograph signing session
Promoter's phone number
One Point Tips

must include the following (Will appear on Odds & Ends):
Player's name or Miscellaneous
Location name
Promoter's name
Promoter's phone number
Source of tip
Tip source may state there is an autograph signing session or if SigningsHotline.com believes there is a reasonable chance that autographs will be given
We will give one point to those who follow-up with additional player information on miscellaneous tips EVEN IF you didn't provide the original tip!
Odd and Ends

(Thank you, but we do not give DeLuxe credit for these)
Player's name OR Miscellaneous
Location name
Primarily non-autograph appearance events such as banquets, golf outings, blood drives, etc.
Featured Events
Advertise here
(This spot could be yours for as low as $200! Click here!)
JP's Sports & Rock Solid Promotions
/ Mack Sports and Exhibition Center (Hempstead, NY) / Ending 10/27/2019
Advertise here
(This spot could be yours for as low as $100! Click here!)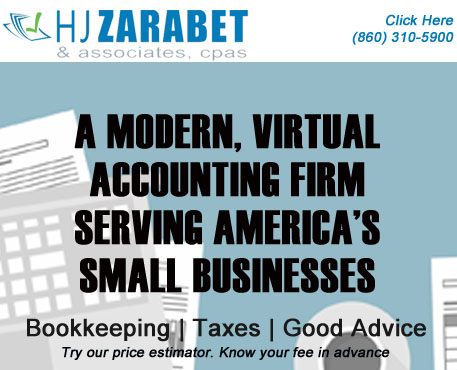 Advertise here
(This spot could be yours for as low as $50! Click here!)